First of all…thanks so much for visiting Blue Ink, it's an honor and privilege to have you drop in. I hope you'll be back regularly!
ME: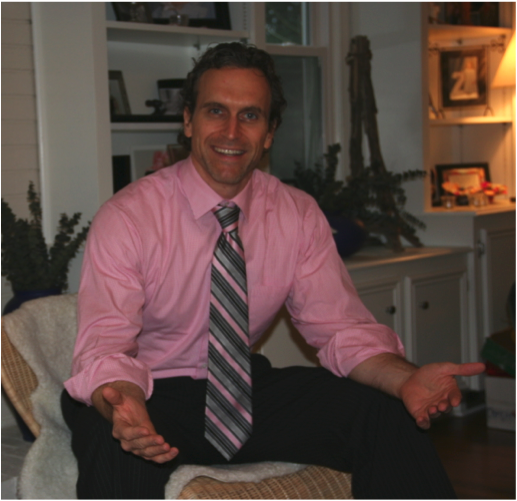 I'm an explorer, creative visionary, and purpose-driven leader with a passion for inspiring people and organizations to discover their full potential, create vision and reach beyond their limits to make a difference in the world.
In addition to the very "structured" work of leading teams and being an executive consultant/strategist in a Fortune 500 company,, I've also had the fulfilling experience of serving people in all walks of life through individual & group coaching, speaking & writing, as well as leading community outreach efforts to needy neighborhoods.
Because of this broad spectrum, I'm continually fascinated by discovering universal "success principles" that transcend the worlds of professional and personal life, and are as applicable in the corporate boardroom as they are to aspiring professionals, entrepreneurs, ambitious young people, and my own family sitting together around the kitchen table.
The forces that continue to shape my life and this blog are: my faith in God, love for my incredible wife and three beautiful (active!) daughters, my global upbringing and appreciation for other cultures, a zest for exploration and being well rounded, and a deep desire to live a life that brings good to others and makes a lasting difference in the world.
THE BLOG – BLUE INK:
Now that you know me a little better, I think it'll be easy to understand what this blog is about. The name Blue Ink is borrowed from the world of blueprints and design where ideas are intentionally "described" for the purpose ofcreating something new. Likewise, the bottom-line goal is to help aspiring leaders and organizations be intentional about finding their purpose and making a difference in the world. To use the words of Steve Jobs, it's about helping you pursue and capture making your "dent in the universe."
So, for Blue Ink, what does that look like? Think of a nicely wrapped bouquet of colorful flowers with some greenery sprinkled throughout…
The colorful flowers are the core content that will focus on helping you discover possibilities (broaden horizons), where you want to go (goals/vision) and provide inspiration, creativity and practical tools to move forward.
The greenery that makes the colors "pop" are a broad variety of other "life topics" that are intended to encourage your pursuit of a full and expanding life. The list reflects many of my personal interests: culture & travel, faith, relationships, art & fashion, sports, etc.
The nice wrapping paper is the style. Blue Ink is intended to read like an interesting magazine that is solid and practical to drive planning and action, yet inspiring and diverse to trigger creativity and vision.
YOU – COMMUNITY:
So, who's invited? Whether you're an individual trying to excel in your personal or professional life, an entrepreneur grappling with how to develop your business, or a corporate manager trying to transform your organization, this blog is for those who are serious about growing and pursuing a vision that takes them beyond where they are today. To state it in personal terms, it's for leaders who want to take vision & growth "off the checklist" and embody a holistic lifestyle characterized by purpose, impact, fulfillment, balance and excitement.
Although I'll be providing a lot of content and playing the roles of, host, coach and "thought DJ" (…and sometimes comedian), it definitely takes much more than me to accomplish this mission. My hope is that Blue Ink will not only stimulate interaction but eventually evolve into a true community experience online, and possibly even offline. For this to happen I want to connect with leaders like you to enrich the discussion and broaden our collective experience.
If that sounds interesting, I'd like to extend a warm invitation to join the Blue Ink family. So, let's unroll the drafting paper, dip our pen in the (Blue) Ink well and get to work.
Pictures: via Comfight – Flowers

 

Kevin Dooley

, Blueprint 

 

Will Scullin

, Contacts 

 

hobvias sudoneighm

 via 
1 Comment »